About Us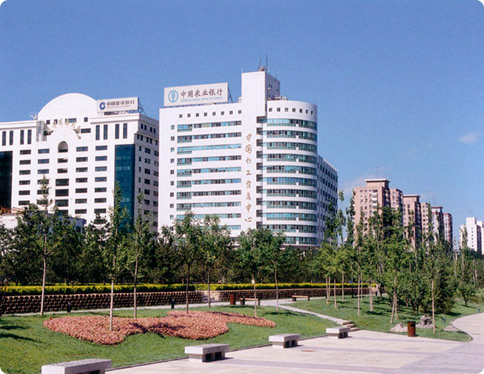 About CNCIC
China National Chemical Information Centre (CNCIC) is the national information collection, research and service institution of China chemical industry. It manages
International Exhibition Center of China Chemical Industry,
Chemical Branch of National Engineering Technology Library, China Chemical Standardization Research Institute, Research Institute of Industrial Planning, Research Institute of Industrial Economics, and National Chemical Energy Saving (Emission Reduction) Center. The management of national publications on chemical industry and China Chemical Industry Information Association are relied on CNCIC. CNCIC undertakes a number of national important projects, implements and follows up "National Science and Technology Achievements Network" and "Key Industry Damages Early Warning Database System" entrusted by Ministry of Science and Technology and Ministry of Commerce. CNCIC is also the exclusive agent of some international famous databases and the China strategic partner of the world famous institutes.With a history of more than 50 years development and with the advantages of huge resource of information, technology and experts, CNCIC provides the clients from domestic and overseas with the services of
u Chemical Industry planning, Industry park planning, investment opportunity analysis, market research, professional information providing;
uOnline information, system integration; software development; website building; server hosting, enterprise resource planning;
uMedia publications, advertisement, brand and products promotion; conferences organization;
uProfessional exhibitions, organization of Chinese local companies to participate in international exhibitions and events;
uStandards preparation for chemical products and the Industry;
uConsulting on energy saving and emission reduction, chemicals HSE regulations, emergency response technologies and equipments.
CNCIC is contributing to the perfect whole solutions to improve business value of clients, and provide government with decision-making supports. CNCIC has won plenty achievements and is now enjoying a high reputation both in China and global chemical industry.
About International Exhibition Center of China Chemical Industry
China International Exhibition Center of Chemical Industry was established in 1991, by the former Ministry of Chemical Industry, it has the qualification of organizing economic and trade exhibition home and abroad. It enjoys excellent rules and guidance of exhibition management and operation, ability of shouldering civil responsibility and exhibitor attraction as well as the service system of planning, designing, organizing, managing, foreign language provide and construction personnel. It is a professional team with rich exhibition organizing experience.
Our center have repeatedly undertaken foreign economic and trade technology exhibition of ministry, bureau and associations; including ICIF China, which is a professional exhibition in petrol and chemical industry. Our center has also undertaken many exhibitions like 7th Five-year-Plan Technology Exhibition, Exhibition of China's Chemical Excellent Enterprises, Glorious Five Years Exhibition, the 50th Anniversary of China and State-owned Enterprise Reform Exhibition.
The center actively initiates special exhibitions with the requirements of enterprises and it has won great popularity among the enterprises and achieved a lot in recent years, such as "China International Water Treatment Chemicals Exhibition", "China International Exhibition on Surfactants", "International Paper Chemicals Exhibition", which attracted many well-known enterprises at home and abroad to come to the exhibition to promote the exchange of international trade.
In addition, our center is also committed to develop a platform for international markets and organize enterprises to participate exhibitions around the world hundreds times, annually, there are hundreds of enterprises will participate the exhibition in our group, and our organization has won wide recognition by these exhibitors, nearly millions yuan would be distributed to the small and middle size companies for their exploration of international market.
Our center has provided service in all round way for exhibitors with the rich industrial information, domestic and overseas exhibition's platform, media and website advantages, we have established a good image and won wide trust of all the clients.